Date: April 20-21, 2018
Location: UC Irvine School of Law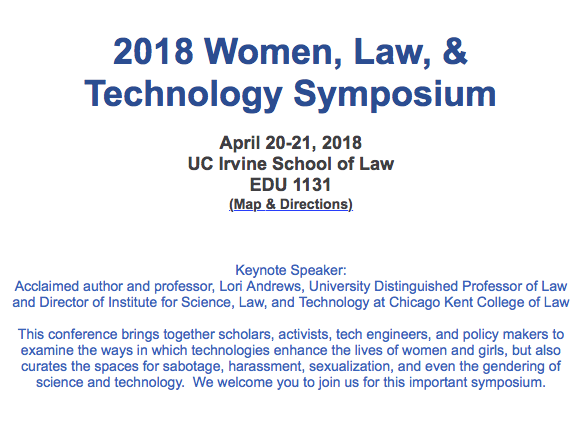 CWLC was proud to co-sponsor University of California, Irvine School of Law's "2018 Women, Law, & Technology Symposium" on April 20-21. The 2018 symposium on Women, Law, and Technology, brought together renowned scholars, activists, tech engineers, and policy makers to examine the ways in which technologies enhance the lives of women and girls, but also curate the spaces for sabotage, harassment, sexualization, and even the gendering of technology.
For more information, click here.