Date: Tuesday, August 21, 2018
Location: Feminist Majority Foundation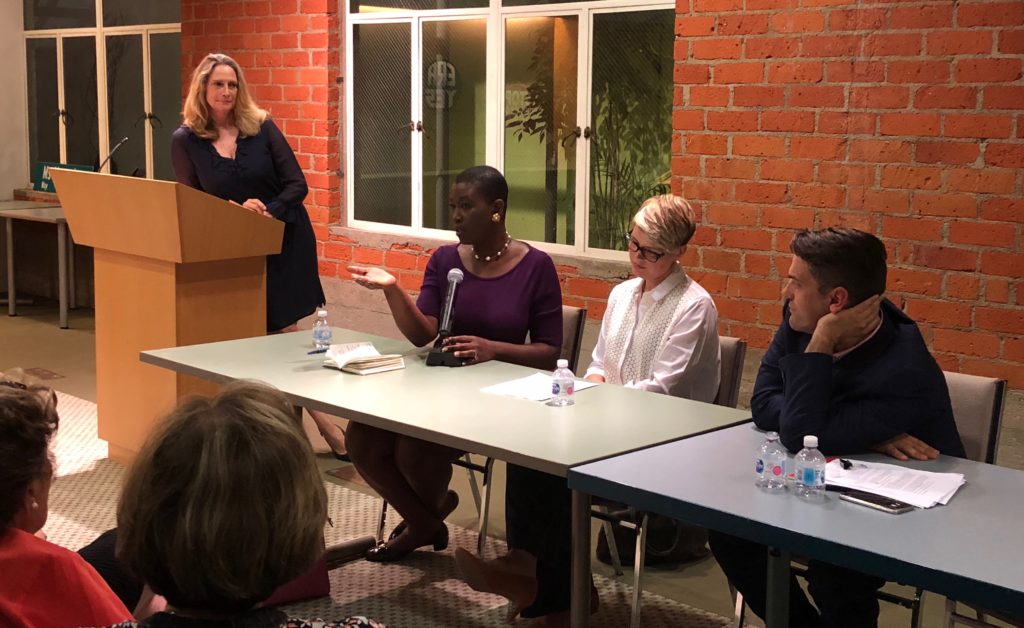 The Feminist Majority Foundation and CWLC hosted an informative and important conversation about the Supreme Court and the direction of the federal judiciary on August 21, 2018 with panelists Michele Goodwin, Robert Bradley Sears, Amanda Hollis-Brusky, and moderator Betsy Butler.
Kavanaugh was a front-runner on the list of potential nominees produced by the conservative Federalist Society, of which he is also a member, and presumptuously passed President Trump's litmus test of being a Justice who would overturn Roe v. Wade, allowing states to ban abortion and criminally prosecute doctors and nurses who perform abortions and punish women.
President Trump has also pushed right-wing ideological nominees for the Federal appellate and District courts, having inherited an historical number of vacancies after decades of obstruction of judicial nominees during both of President Obama's terms. If confirmed by the Senate, President Trump's Supreme Court nominee to replace Justice Kennedy, Brett Kavanaugh, will reshape the Court for decades to come.
---
Meet the Panelists
Michele Goodwin: Chancellor's Professorship, University of California, Irvine
Michele Goodwin holds the Chancellor's Professorship at the University of California, Irvine with appointments at the School of Law, School of Public Health, and Department of Gender and Sexuality Studies. She is the founder and director of the Center for Biotechnology and Global Health Policy and its Reproductive Justice Initiative. She researches and writes about legal concerns with regard to the human body. She is an acclaimed bioethicist and prolific author. Professor Goodwin has published with Forbes, Salon.com, the L.A. Times, Chicago Sun Times, Houston Chronicle, Christian Science Monitor, and the NY Times among others. She is the author of several highly acclaimed books, including the much anticipated, Policing The Womb, which chronicles how women's reproduction has become the political scapegoat in Congress and legislatures across the U.S., resulting in the rise of personhood measures, practices that force women to undergo cesarean births under threat of court order, abuse of prosecutorial discretion that results in the criminalization and punishment of pregnant women for falling down steps, refusing bed rest or attempting suicide, and policies that dramatically erode reproductive liberty.
Robert Bradley Sears: Associate Dean of Public Interest Law, David Sanders Distinguished Scholar of Law &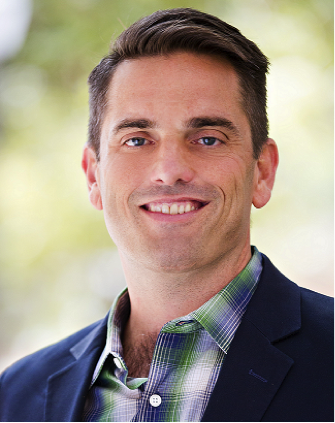 Policy, The Williams Institute
Brad Sears is the Associate Dean of Public Interest Law at UCLA School of Law and the David S. Sanders Distinguished Scholar of Law and Policy at the Williams Institute. He is also the Founding Executive Director of the Williams Institute, which he led from 2001 to 2017. 
At UCLA School of Law, he has taught courses on sexual orientation law, disability law, and U.S. legal and judicial systems. Sears has given hundreds of academic and community presentations and published a number of research studies and articles, primarily on discrimination against LGBT people in the workplace and HIV discrimination in health care. He has testified before Congress and a number of state legislatures, authored amicus briefs in key court cases, helped to draft state and federal legislation, and been cited by a number of media, including the New York Times, the L.A. Times, National Public Radio, and CNN.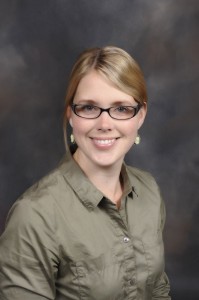 Amanda Hollis-Brusky: Politics Department, Pomona College
Amanda Hollis-Brusky teaches courses on American politics, constitutional law & theory, and legal institutions at Pomona College. In 2014, she was one of eight recipients of the Wig Distinguished Teaching Award. Hollis-Brusky is also a co-founder of the Southern California Law and Social Science Forum. Her research focuses on the dynamics of constitutional change and the role "support structures" play in that process – i.e., networks of lawyers and academics, non-governmental institutions, and ideas. 
Amanda's first book Ideas with Consequences: The Federalist Society and the Conservative Counterrevolution (Oxford) was published in January of 2015. It is the winner of the American Political Science Association's 2016 C. Herman Pritchett Award for the best book published on Law and Courts by a Political Scientist. Her second, in-progress book project on the rise and efficacy of the support structure for conservative Christian legal mobilization (Higher Counsel: Training the Conservative Christian Legal Movement, co-authored with Joshua C. Wilson of University of Denver) is under advanced contract with Oxford University Press. Professor Hollis-Brusky and her co-author Professor Wilson were recently awarded a three-year National Science Foundation grant for this project.