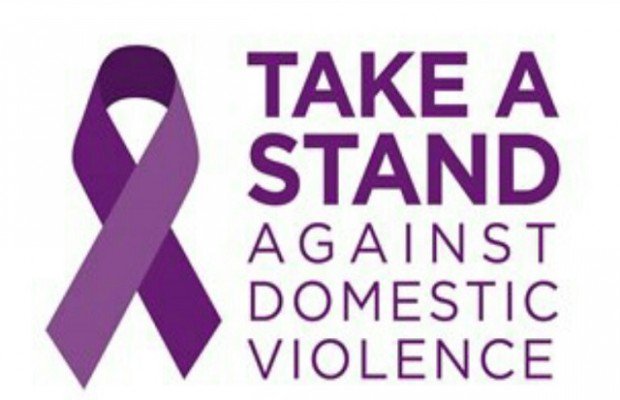 In 1989, Congress passed legislation designating October as National Domestic Violence Awareness Month (DVAM). The California Women's Law Center observes DVAM to spread awareness, share resources and support victims. 
Domestic violence is a pattern of abusive behavior that can be physical, verbal, sexual, emotional or economic, and often involves intimidation. It affects people of all races, ethnicities and religions. In the United States, 20 people are physically abused by an intimate partner every MINUTE, totaling more than 10 million victims each year. Over 20,000 phone calls are placed a day to domestic violence hotlines nationwide seeking assistance. One in three women will experience physical violence by an intimate partner within their lifetime, and every day three women are murdered by their husbands or significant others in the U.S.
The California Women's Law Center supports abuse victims and is continuing our work to end domestic violence in our state and across the country. Join CWLC and our allies in raising our collective voices to increase awareness about domestic violence, assist those in need and work to erase the stigma attached to domestic violence.
Here are a few ways you can get involved in the effort to end domestic violence:
1. Donate to the national Handbags of Hope event on Saturday, October 13, 2018. Handbags of Hope seeks donations of new or slightly used handbags filled with personal care items including a toothbrush and toothpaste, shampoo and conditioner, deodorant, lotion, a comb or brush, feminine hygiene products and a $15 gift card to Target or Walgreens. The bags are delivered to domestic violence shelters throughout Los Angeles. Please contact CWLC if you would like to donate a stuffed handbag. Please also let us know if you would like to share this opportunity to support victims with people you know in the following cities: Washington, D.C.; Baltimore, Maryland; Houston, Texas; Indianapolis, Indiana; Detroit, Michigan; Chicago, Illinois; San Diego, California; Bowie, Maryland; Hagerstown, Maryland; New York, New York; Miami, Florida; Las Vegas, Nevada; Seattle, Washington; Philadelphia, Pennsylvania.
2. Speak out and talk to family, friends and colleagues about domestic violence. This decreases the stigma of domestic violence and helps build a network of support for survivors.
3. Volunteer or donate to your local shelters and domestic violence agencies. 
4. Vote. State and federal laws greatly impact survivors' safety, health, economic security and well-being.
5. In October, wear purple and show support for survivors and your commitment to putting an end to domestic violence.