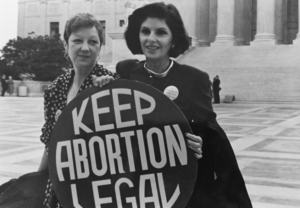 ---
Today marks the 46th anniversary of the landmark U.S. Supreme Court decision in Roe v. Wade which recognized a woman's constitutional right to have an abortion.
While the historic Roe decision established a woman's right to choose nearly five decades ago, many states continue to pass laws and use other mechanisms to restrict a woman's ability to access abortion.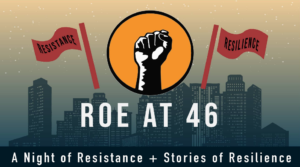 CWLC is a co-sponsor of Roe At 46: A Night of Resistance + Stories of Resilience, which will take place tomorrow, Wednesday, January 23 from 6:30 – 9:00 p.m. at the National Council of Jewish Women Los Angeles (543 N. Fairfax Ave., Los Angeles, 90036). Roe At 46 will feature moving stories shared by talented actors, updates from reproductive justice experts, and interactive activities to illustrate the experiences of women from around the country who have exercised their right to an abortion, demonstrating that although a woman's right to choose is currently the law, many women in this country are unable to exercise their reproductive choices.
On this important anniversary and every day, CWLC remains committed to protecting the reproductive rights of all women. Now more than ever, we thank you for your help and hope we can count on your continued support of our work to ensure a woman's right to choose remains safe, legal, and accessible.