A Discussion with Women Jurists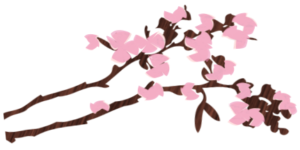 Special thanks to our Co-Hosts
Theane Evangelis, Pamela S. Palmer,
The Law Offices of Victor L. George, Jones Day,
and Chris Hollinger/Sleeping Lion, Inc.
                                                                        And our Sponsors
                                                                               Adam and Diana Leiden and Genie Harrison
March is Women's History Month, and the California Women's Law Center and University of California, Irvine School of Law's Reproductive Justice Initiative were proud to host a panel about women in law. Moderated by UCI Law School Chancellor's Professor Michele B. Goodwin, the conversation with women jurists included the Honorable Judge Pamela G. Alexander from the Hennepin County District Court in Minnesota, the Honorable Chief Judge Michelle Brown-Yazzie of the Mescalero Apache Tribe in New Mexico, and the Honorable Chief Judge Glenda Hatchett of Fulton County Juvenile Court in Georgia.
The Notorious RBG: The Life and Times of Ruth Bader Ginsburg exhibition
by the Skirball Cultural Center was open to program attendees.
Skirball Cultural Center
Thursday, March 7, 2019


---
Meet Our Panelists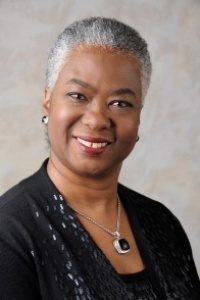 Judge Alexander was the Assistant Chief Judge of the Hennepin County District Court from 1996 to 1998 and the Presiding Chief Judge of the Juvenile Division In 1998. During her career, Judge Alexander has held many leadership roles and helped create the Hennepin County District Court's Equal Justice Committee in the 1990s.
A champion of racial equality, Judge Alexander was on the committee that produced the groundbreaking 1993 Racial Bias Task Force Report. In the 1990s, she dismissed drug charges on the basis that Minnesota law was racially discriminatory [because with the possession of crack cocaine, essentially a drug used by the black population, could face 15 more years in prison than those charged with possession of powder cocaine, essentially a drug used by the white population]. Her decision was validated by the Minnesota Supreme Court a year later, but ultimately ruined her chances of becoming a U.S. District Court Judge. Nevertheless, she persisted and throughout her career has received over 50 community service awards and has served on numerous boards and judicial committees.
Judge Alexander graduated from Augsburg College in 1974 and received her law degree from the University of Minnesota Law School in 1977. She worked for a legal rights center and in the Hennepin County Criminal Division before being appointed to the Hennepin County Municipal Court in 1983, and serving more than three decades as a Judge in Hennepin County.
Honorable Michelle Brown-Yazzie is an enrolled memb
er of the Navajo Nation and is also of Salish and Kootenai and Oglala Lakota descent. Judge Brown-Yazzie has served in the judiciary since 2011 and currently serves as Chief Judge of the Mescalero Apache Tribal Court in Mescalero, New Mexico.
Judge Brown-Yazzie practiced law as Staff Attorney and Senior Prosecutor for the Navajo Nation, Prosecutor for the Gila River Indian Community, State of New Mexico Assistant District Attorney for McKinley County, and was partner at Smith & Brown-Yazzie LLP. During her career, Judge Brown-Yazzie also served as Deputy Cabinet Secretary for the New Mexico Indian Affairs Department appointed by then NM Governor Bill Richardson, Executive Director of the Navajo Nation's Washington (D.C.) Office appointed by then Navajo Nation President Kelsey Begaye and Legal Counsel to the Navajo Nation's Office of the President and Vice-President also appointed by President Begaye.
Judge Brown-Yazzie received her J.D. in 1999 from the University of Iowa College Of Law, her B.A. in English and Political Science in 1995 from the University of New Mexico and is licensed to practice law in the State of New Mexico and on the Navajo Nation.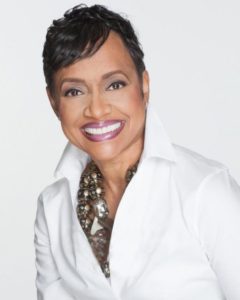 Judge Glenda Hatchett graduated from Mt. Holyoke College in 1973 and received her law degree in 1977 from Emory University School of Law, where she was an Earl Warren Scholar. Following graduation, she completed a prestigious federal clerkship in the United States District Court, Northern District of Georgia.
Judge Hatchett worked in the legal department at Delta Air Lines for nearly 10 years where she was the airline's highest-ranking woman of color worldwide. In 1990, Judge Hatchett left Delta Air Lines to accept an appointment as Chief Presiding Judge of the Fulton County Juvenile Court in Atlanta, Georgia—becoming the first African-American Chief Presiding Judge of a state court in Georgia and head of one of the largest juvenile court systems in the country.
In collaboration with the Atlanta Bar Association and Alston & Bird, Hatchett helped found the Truancy Intervention Project, an early intervention program for truant children. In 1998, Hatchett resigned from the Fulton County Juvenile Court to spend time with her two children before accepting an offer from Sony Pictures Television to have her own television show, Judge Hatchett, which is now in its 18th season. Judge Hatchett has a new television court series titled The Verdict, where she presides over the series as a follow-up to the long-running Judge Hatchett show.
In 2014, Hatchett created her own national law firm, The Hatchett Firm, which focused on wrongful death, catastrophic injury, and fatal police misconduct cases. Similar to her time on the bench, Hatchett vows to pursue justice for those who have experienced significant loss from the carelessness of others.
With over 30 years of experience as a judge, corporate lawyer, and board member of corporate and nonprofit organizations, Hatchett has established a legacy of excellence.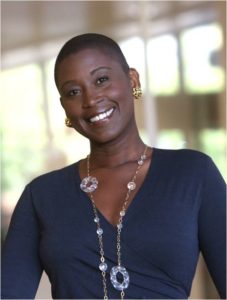 Professor Goodwin holds the Chancellor's Professorship at the University of California, Irvine with appointments at the School of Law, School of Public Health, Department of Gender and Sexuality Studies, and Department of Criminology, Law, and Society. She is the founder and director of the Center for Biotechnology and Global Health Policy and its internationally praised Reproductive Justice Initiative. She is an elected member of the American Law Institute and an American Bar Foundation Fellow.
She researches and writes about legal concerns with regard to the human body. She is an acclaimed bioethicist and prolific author. Professor Goodwin has published with Forbes, Salon.com, the L.A. Times, Chicago Sun Times, Houston Chronicle, Christian Science Monitor, and the NY Times among others. She is the author of several highly acclaimed books, including the much anticipated, Policing The Womb, which chronicles how women's reproduction has become the political scapegoat in Congress and legislatures across the U.S., resulting in the rise of personhood measures, practices that force women to undergo cesarean births under threat of court order, abuse of prosecutorial discretion that results in the criminalization and punishment of pregnant women for falling down steps, refusing bed rest or attempting suicide, and policies that dramatically erode reproductive liberty.
Professor Goodwin frequently lectures world-wide on issues involving constitutional law, human rights, reproductive justice, bioethics, and health law. She served as a Visiting Professor at the University of Chicago and as a Visiting Scholar at the University of California-Berkeley and Columbia University Law School.