FOR IMMEDIATE RELEASE
MEDIA CONTACT:
Anna Acosta
annamaria@annflowepr.com
310.903.0319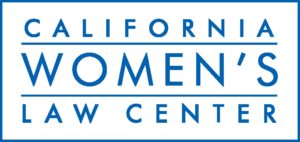 CWLC and University of California Irvine to Host Discussion with
Pathbreaking Female Jurists During Women's History Month
(Los Angeles, CA) – The California Women's Law Center and University of California Irvine School of Law's Reproductive Justice Initiative are teaming up to honor and learn from three pathbreaking jurists who blazed trails to become high-ranking judges and leaders in the legal profession. This limited seating event will coincide with Women's History Month as well as the final days of the Skirball Cultural Center's Notorious RBG: The Life and Times of Ruth Bader Ginsburg exhibition, which attendees will have the opportunity to view before the program and discussion.
"We are thrilled to host this distinguished panel of legal pioneers and hear their stories of strength and perseverance," says CWLC Executive Director Betsy Butler. "Recognizing these inspiring leaders during Women's History Month is a distinct honor and we thank our panelists for their willingness to share some of the insight and wisdom they have gained throughout their careers."
According to Professor Michele Goodwin, "Highlighting and honoring the experiences of women judges who handle the day to day experiences of Americans is important, because they are at the forefront of how law and justice are shaped."
The panel will be hosted by moderator Chancellor's Professor Michele Goodwin (UCI, American Law Institute, American Bar Foundation Fellow) and will feature the following:
As the former Assistant Chief Judge of the Hennepin County District Court and Presiding Chief Judge of the Juvenile Division, Judge Pamela G. Alexander has held many leadership roles and helped create the Hennepin County District Court's Equal Justice Committee in the 1990's. Over her decades long career, she has had her rulings pushing back against racially discriminatory practices in drug laws upheld by the Minnesota Supreme Court, and has received more than 50 community service awards.
Enrolled member of the Navajo Nation and Salish, Kootenai and Oglala Lakota descendant Honorable Michelle Brown-Yazzie has held roles as Staff Attorney and Senior Prosecutor for the Navajo Nation, Prosecutor for the Gila River Indian Community, State of New Mexico Assistant District Attorney for McKinley County, and partner at Smith & Brown-Yazzie LLP.
Honorable Chief Judge Glenda Hatchett was the first African-American Presiding Judge of a state court in Georgia, and head of one of the largest juvenile court systems in the country. In collaboration with the Atlanta Bar Association and Alston & Bird, Hatchett also helped found the Truancy Intervention Project, an early intervention program for truant children, and has since founded her own national law firm. With over 30 years of experience in the legal system in various positions, she has truly established a legacy of excellence.
The panel will take place on Thursday, March 7, 2019, with the reception and Notorious RBG exhibit viewing taking place from 5:00 – 6:30 PM, and the panel discussion will begin at 6:30, concluding at 8:15 PM. The Skirball Cultural Center is located at 2701 North Sepulveda Blvd, Los Angeles, CA 90049. RSVP here. There is a suggested $30 donation to attend.
About the California Women's Law Center
Since its founding in 1989, the California Women's Law Center (CWLC) has worked to eliminate the barriers that keep women and girls in poverty. CWLC breaks down barriers and advances the potential of women and girls through transformative litigation, policy advocacy and education.  CWLC is a leader in Title IX education and enforcement in California at the high school level. For more information on all areas of CWLC's work, visit cwlc.org.
###