FOR IMMEDIATE RELEASE
MEDIA CONTACT:
Anna Acosta
annamaria@annflowepr.com
310.903.0319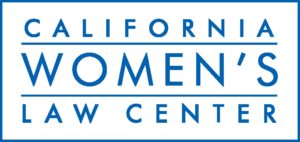 CWLC to Honor Dianne Feinstein, Chris Hollinger, and Cindy Robbins at 2019 Abby J. Leibman
Pursuit of Justice Awards
30th Anniversary Awards to take place on Wednesday, May 29
(Los Angeles, CA) – For 30 years, the California Women's Law Center has worked to protect, secure and advance the comprehensive civil rights of women and girls, advocating for and effecting policy change on a wide array of issues including gender equality, Title IX enforcement, reproductive justice, economic security, and violence against women.
In that spirit, each year CWLC recognizes outstanding leaders and champions who are pursuing justice for women, girls and families throughout the state. In a tandem celebration of CWLC's 30th anniversary, the 2019 Pursuit of Justice Honorees will be U.S. Senator Dianne Feinstein, CWLC Board Treasurer Chris Hollinger, and Salesforce President & CPO Cindy Robbins.
Before being elected to the U.S. Senate in 1992, Senator Dianne Feinstein served as a San Francisco County Supervisor and Mayor where she championed civil rights and fair treatment for all. She currently presides as the leading Democrat on the Senate Judiciary Committee and is the first woman to assume this role. Senator Feinstein has spent her life fighting for stronger communities and a better California by passing legislation increasing the fuel efficiency of cars, banning assault weapons, and creating the AMBER Alert network.
Chris Hollinger, a partner at O'Melvney & Myers LLP, handles all aspects of labor and employment law with specialized expertise in the representation of airlines under the federal Railway Labor Act. Mr. Hollinger has been on the Board of the California Women's Law Center since 2005 and has served as Treasurer for eight years. During his tenure on the Board, Mr. Hollinger has directly assisted the organization in our mission pursuing justice for women and girls.
Cindy Robbins is President and Chief People Officer at Salesforce, which has been named the World's Best Workplace two years in a row. During her tenure, Ms. Robbins pioneered equal pay efforts at Salesforce by working to close gender and race wage gaps. Over the past four years, Ms. Robbins' team conducted pay assessments and spent nearly $9 million to ensure Salesforce employees are paid fairly. Ms. Robbins will be introduced by National Women's Hall of Famer Lilly Ledbetter, for whom the Lilly Ledbetter Fair Pay Act of 2009 is named.
The 2019 Abby J. Leibman Pursuit of Justice Awards lunch will take place at the Millennium Biltmore Hotel on Wednesday, May 29, 2019, with a VIP reception beginning at 11:30 AM and the program beginning at 12 noon. The Millennium Biltmore Hotel is located at 506 S Grand Ave, Los Angeles, CA 90071. Register to attend or become a sponsor here.
Since its founding in 1989, the California Women's Law Center (CWLC) has worked to eliminate the barriers that keep women and girls in poverty. CWLC breaks down barriers and advances the potential of women and girls through transformative litigation, policy advocacy and education. CWLC is a leader in Title IX education and enforcement in schools throughout California.
For more information on all areas of CWLC's work, visit cwlc.org.
###