Women comprise half of the workforce in California and are the primary income-earners in many families. Despite that, many women are often forced into minimum wage or part-time jobs that stifle their earning capacity. Furthermore, many of these women lack affordable child care, often having to choose between their families and their job. In addition, over the next two decades, the older adult population in California will nearly double by more than 4 million people, which will have demonstrative effects on many of these same women, further complicating their economic challenges.
CWLC has been on the frontlines in the fight for policies to help secure women's economic empowerment in California, ultimately benefiting families and communities across the state. By leveraging our efforts with like-minded coalitions, we have advocated for equal pay, a livable minimum wage, and flexible scheduling in order to help working women in California access greater job opportunities and improve their economic security.
Equal Pay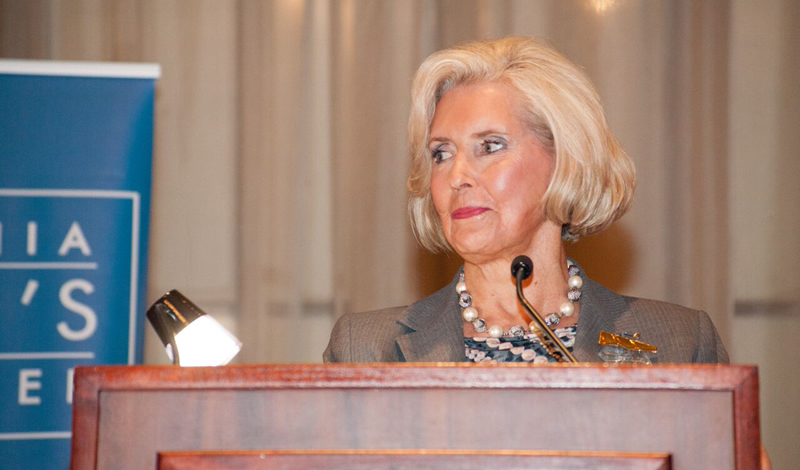 More than 50 years after Congress passed the Equal Pay Act of 1963, requiring equal pay for equal work, the gender wage gap persists in nearly every industry and profession in the country. This gap varies by state and city, by education level and occupation, and is magnified for minority, disabled, and transgender women. In every state, the wage gap exists and will remain stagnant unless a serious effort is made to address the workplace barriers that leave women shortchanged.
Consider this: in the U.S., a white woman who works full time year-round earns just 77 cents for every dollar that a white man earns. African-American women earn just 61 cents, and Native American women earn just 58 cents. The wage gap is worse for Hispanic women, who earn just 53 cents for every dollar paid to a white man.
In California, the gender wage gap is a reality, particularly for women of color. For every dollar that a white man earns, white women on average earn 77 cents, followed by Asian women at 72 cents, African-American women at 63 cents, and Native American women at 50 cents. Here too, the wage gap for Hispanic women is the largest, a mere 43 cents per dollar compared with what a man makes. In California, the gender gap adds up to $78.6 billion more per year that women would make if they were paid in line with men.
Equal pay is one of the most pressing issues for women today. CWLC is dedicated to the fight to end practices contributing to the gender wage gap and women in poverty. By raising the voices of women and families living in poverty, CWLC proudly forges on in the march toward equality in California. Committed to ensuring women are paid equally so they can be afforded the most opportunities possible, CWLC joined the Equal Pay Today (EPT) Campaign, and worked to get California's Fair Pay Act passed. California's 2015 Fair Pay Act is one of the toughest equal pay laws in the country, requiring equal pay for substantially similar work, so that employers can no longer justify discrimination based on job titles alone.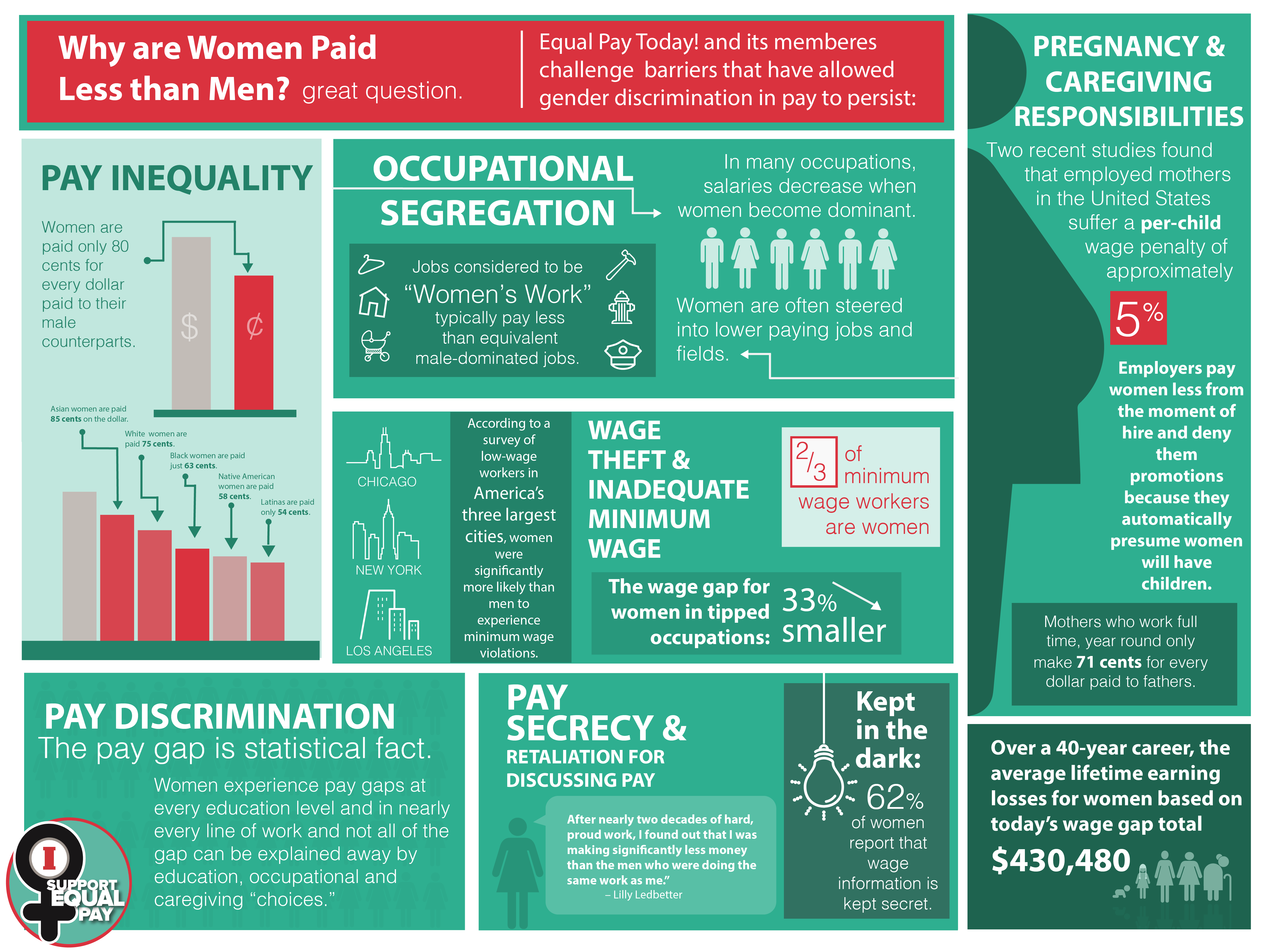 Here's how far into 2019 a woman must work to match
what a white man, on average, made in 2018: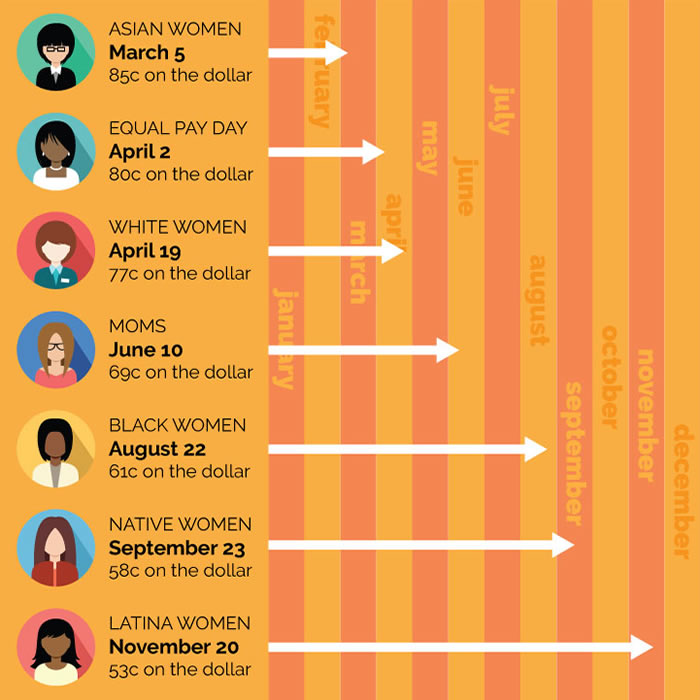 Aging, Women, and Poverty
Nationally, one in six Americans age 65 and older is living in poverty. Over the next two decades, the older adult population in California will nearly double by more than 4 million people, which will have demonstrative effects on nearly every aspect of our society.
Aging in California is a women's issue because women represent 40% more of the over-65 population than men. CWLC seeks to increase outreach, education, training, and technical assistance on the interrelated health and work issues that disproportionately impoverish older working women in California. CWLC has prioritized and will remain committed to the issues of aging and poverty in California. Together we will continue to act on these matters and address the challenges women and families face, as well as build a strategy of awareness and action throughout California.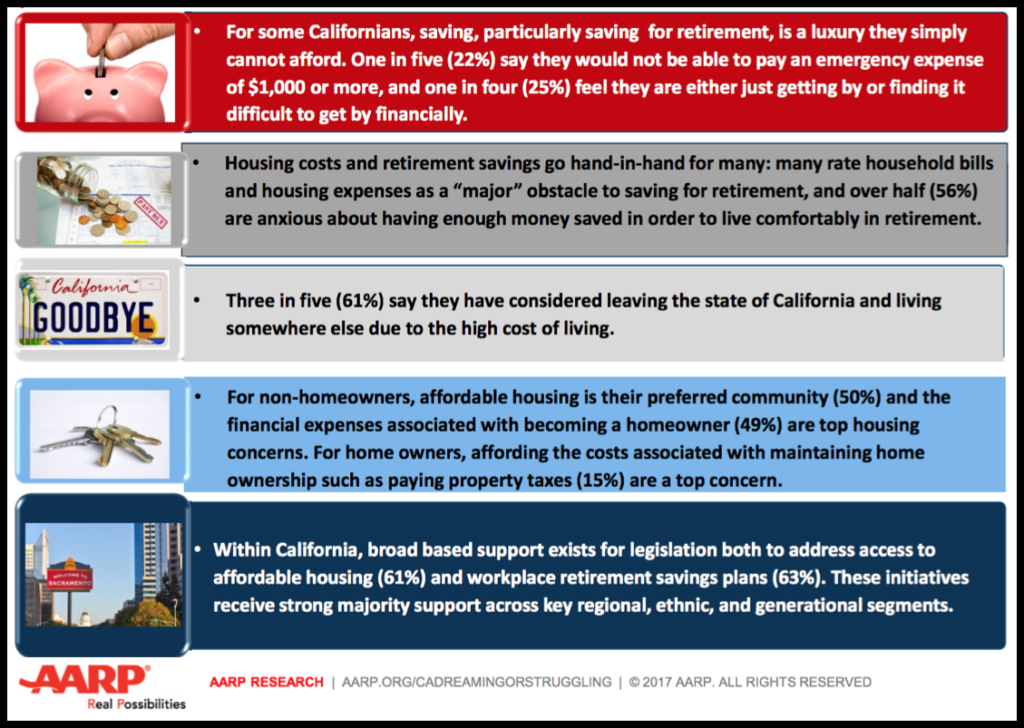 Incarcerated Women
Addressing the disparities facing incarcerated women and girls is a priority for CWLC.  By promoting vital support services and advocating for meaningful reforms in our criminal justice system, CWLC hopes to enable women, their families, and communities to escape the cycle of poverty and reduce the rate of recidivism.
Consider this:
In the U.S, the number of incarcerated women increased more than 700% between 1980 – 2014, from 26,378 in 1980 to 215,332 in 2014.
California has the largest number of women incarcerated in prisons of any state. It also has one of the largest women's prisons in the world.
More than 60% of women in state prisons have a child under the age of 18.
The percentage of older prisoners has more than doubled over the past decade, increasing the burden of mass incarceration on prisoners, families, and taxpayers.
In fact, the cost of caring for an older inmate's geriatric needs is very high; yet if released from prison, the recidivism rate is really low.