Betsy Butler, Executive Director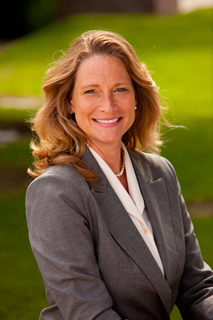 Betsy Butler is the Executive Director of the California Women's Law Center and has fought for equality and justice throughout her career. Before joining CWLC, Betsy served in the California State Assembly representing the 53rd Assembly District, which covered coastal Los Angeles. During her tenure in the legislature, she prioritized bills addressing the needs of veterans, older Americans, working families, the environment, and consumer rights. Committed to those who have served our country, Betsy was honored to be named the 2011 Legislator of the Year by the Vietnam Veterans of America and the 2012 Legislator of the Year by the American Veterans (AMVETS).
A committed advocate for fairness and equal rights, Betsy has worked for the California League of Conservation Voters, the Environmental Defense Fund, and the Consumer Attorneys of California. She began her career in public service with Lt. Governor Leo McCarthy and was an appointee of President Bill Clinton in the International Trade Administration at the U.S. Department of Commerce in Washington, DC.
Betsy is the Chair of the California Commission on Aging and is an appointed member of the Los Angeles County Probation Commission. She presently serves on the board of the Planned Parenthood Advocacy Project Los Angeles, Equality California, the Redondo Beach Veterans Memorial Task Force, the Gay Men's Chorus of Los Angeles, and she is an Advisory Board member of the Soldier's Project and Peace Over Violence, a domestic violence education and support organization.
Betsy graduated from San Diego State University and from the Executive Program in Management at UCLA.
Amy Poyer, Senior Staff Attorney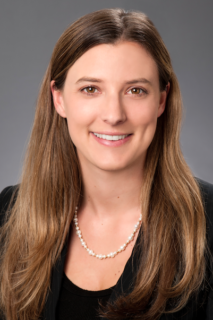 As Senior Staff Attorney, Amy oversees CWLC's advocacy efforts across all areas, including gender discrimination, Title IX enforcement, women's health and reproductive justice, and economic security.
Prior to joining CWLC, Amy was a litigation associate at Akin Gump Strauss Hauer & Feld in Los Angeles, where she represented a wide array of clients in large-scale commercial disputes through all stages of litigation. While at Akin Gump, Amy also worked on a multitude of pro bono matters, including representation of domestic violence victims and LGBTQ clients in petitions for asylum before the immigration court.
Before joining Akin Gump, Amy spent a year as a judicial law clerk for the Honorable Justice Warren E. Jones of the Idaho Supreme Court in Boise, Idaho.
Amy earned her juris doctor magna cum laude from Pepperdine University School of Law and received her Bachelor of Science in Applied Mathematics, magna cum laude, from UCLA.
Kathryn Zabloski, Development Associate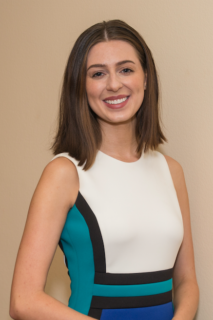 As our Development Associate, Kathryn is excited to be helping CWLC achieve justice for women and girls.
Prior to joining CWLC, Kathryn worked as a Citizen Correspondence Specialist in the Office of the Minnesota Attorney General, the first female attorney general in the state's history. In this role, Kathryn worked to inform Minnesotans of their legal rights and protections through written correspondence, investigative reports, and public education events.
In California, Kathryn has worked for a marketing firm managing content copy and social media. She is excited to be back in the legal world pursuing justice and advocating on behalf of the most vulnerable among us.
Kathryn earned her Bachelor of Arts degree in English from the University of Minnesota.
Mariah Lindsay, Staff Attorney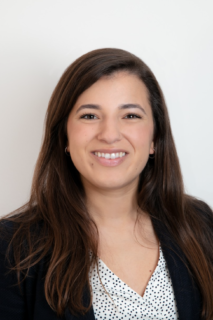 Prior to joining CWLC, Mariah was an If/When/How Reproductive Justice Federal Fellow with the National Asian Pacific American Women's Forum in Washington, D.C. where she worked on matters related to reproductive health, immigrant rights, and racial and economic justice. As a fellow, Mariah engaged in legal and policy work, including researching and drafting public comments, amicus briefs, fact sheets, and know-your-rights materials.
She earned her juris doctor from the University of California, Irvine School of Law in 2018 and her Bachelor of Arts in Political Science, summa cum laude, from California State Polytechnic University, Pomona in 2015.
During law school, Mariah interned at CWLC and the National Health Law Program, participated in UCI Law's Reproductive Justice and Domestic Violence Clinics, and was an active pro bono volunteer.